GET INVOLVED
The Helga Todd TEF recruits through occasional advertisements in The Guardian as well as through personal contact and word of mouth. See a typical advert below: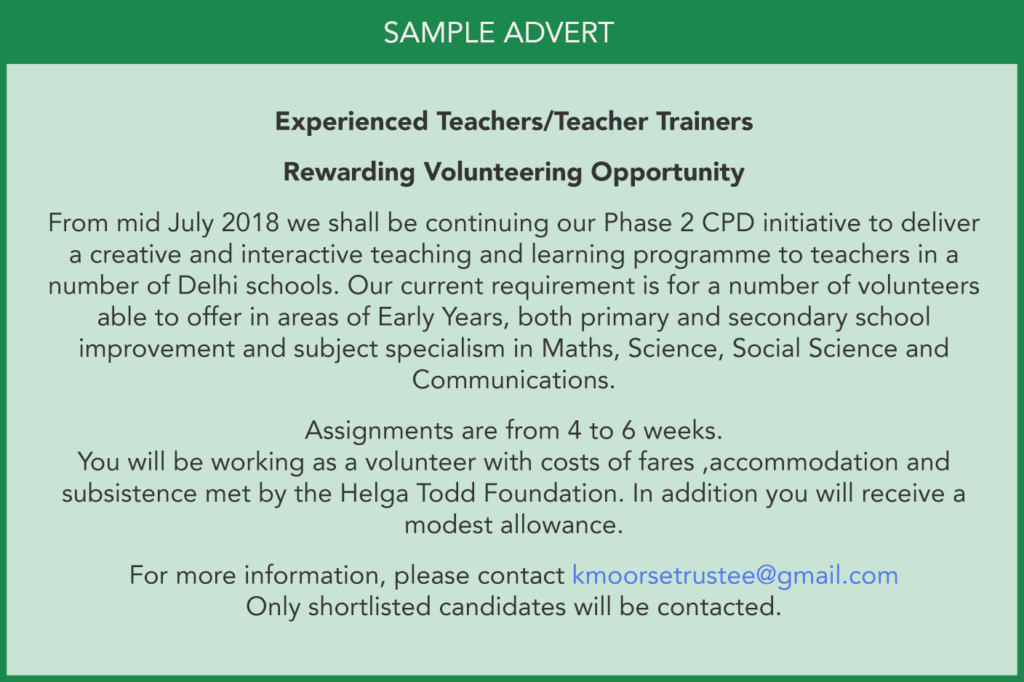 Most, though not all, of our volunteer trainers are recently retired education professionals from the UK, who apply for a range of reasons. All have a sense of adventure and believe their professional experience and knowledge will be useful in a new setting. 
Why did they apply?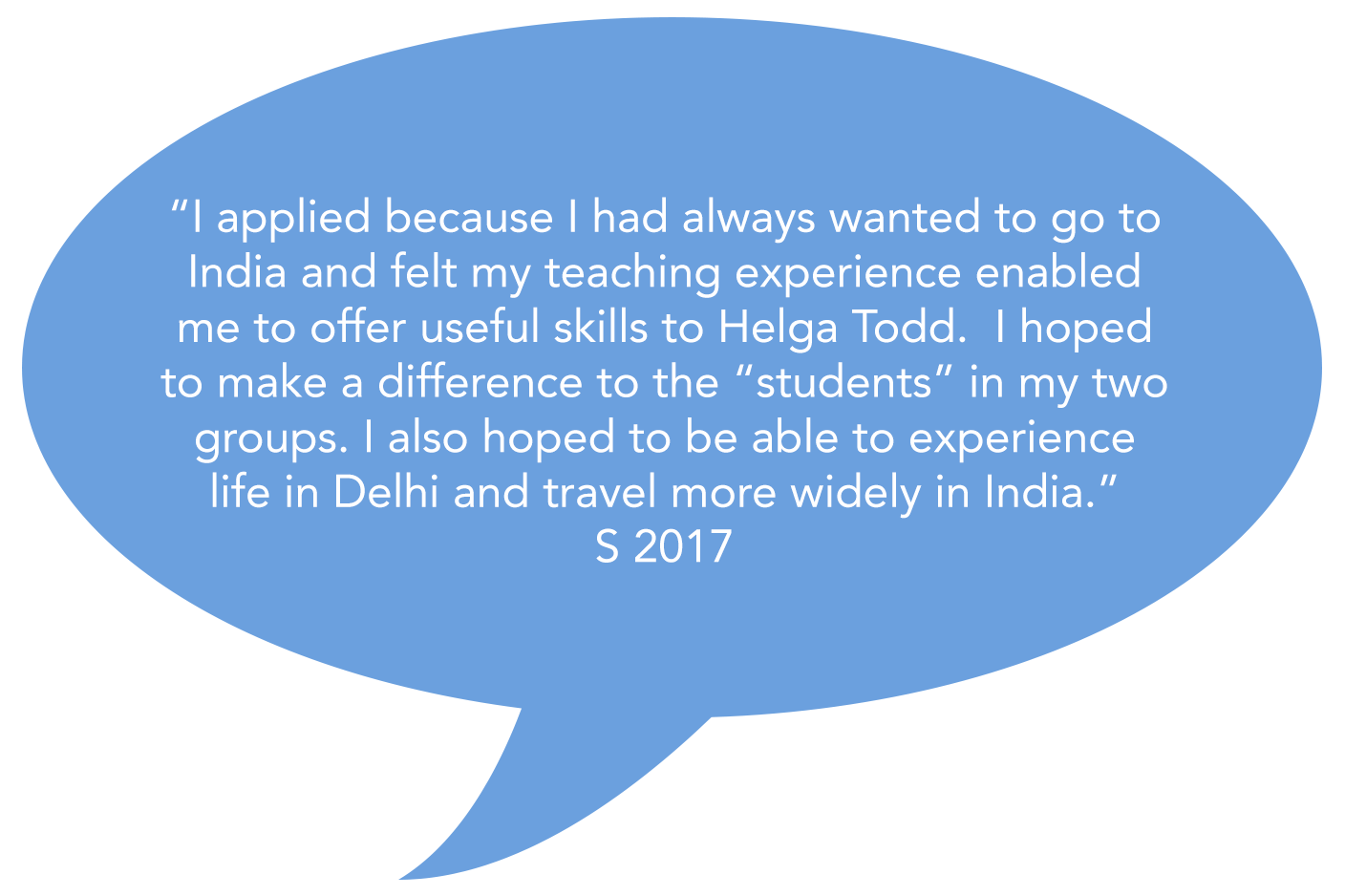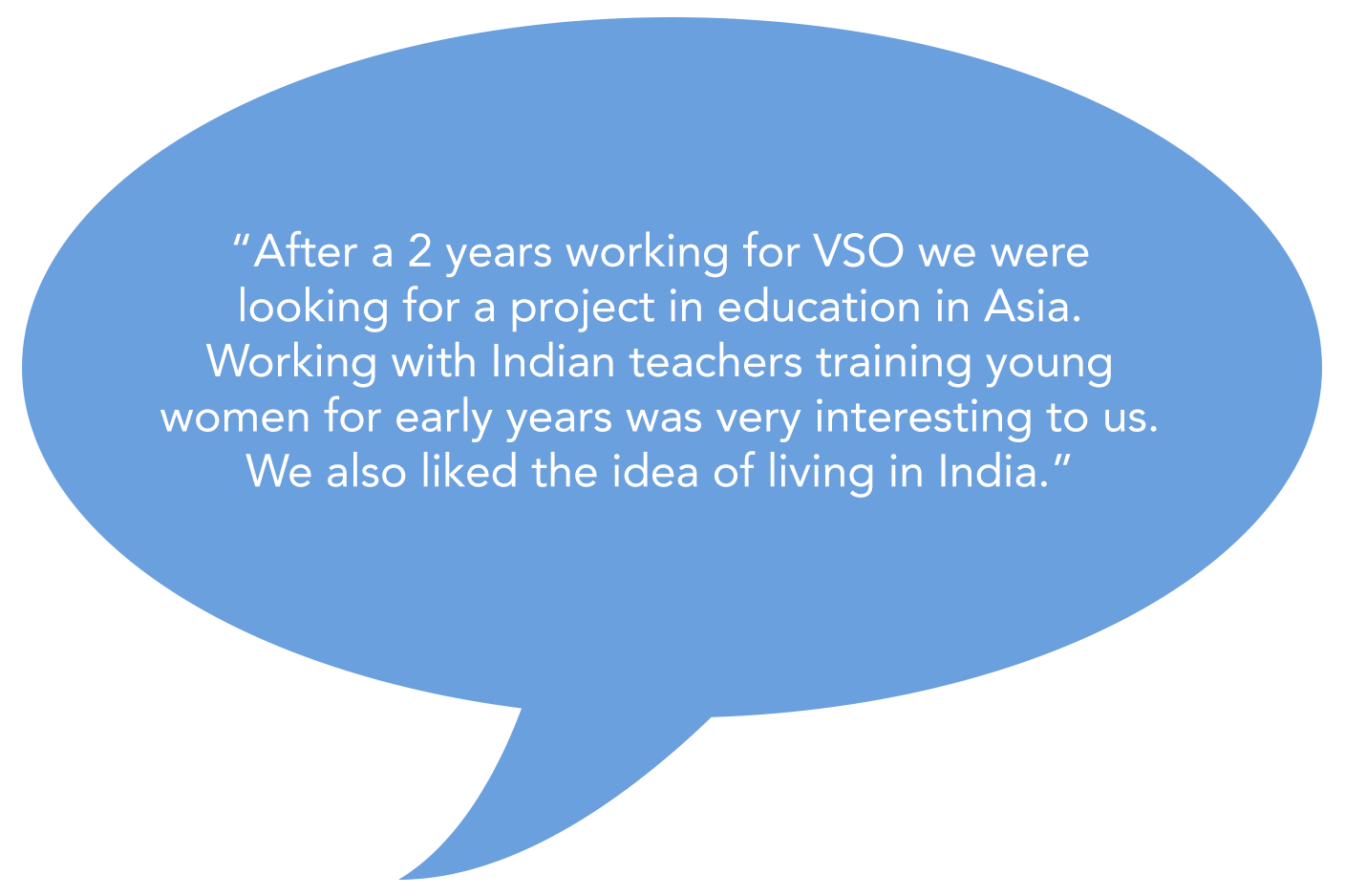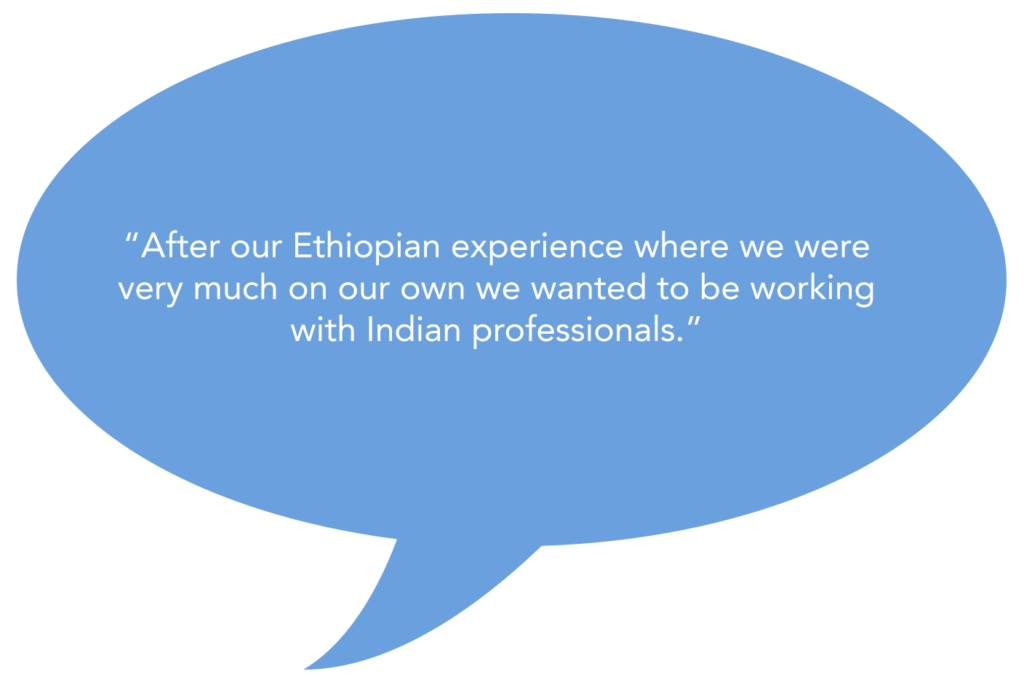 What they said afterwards……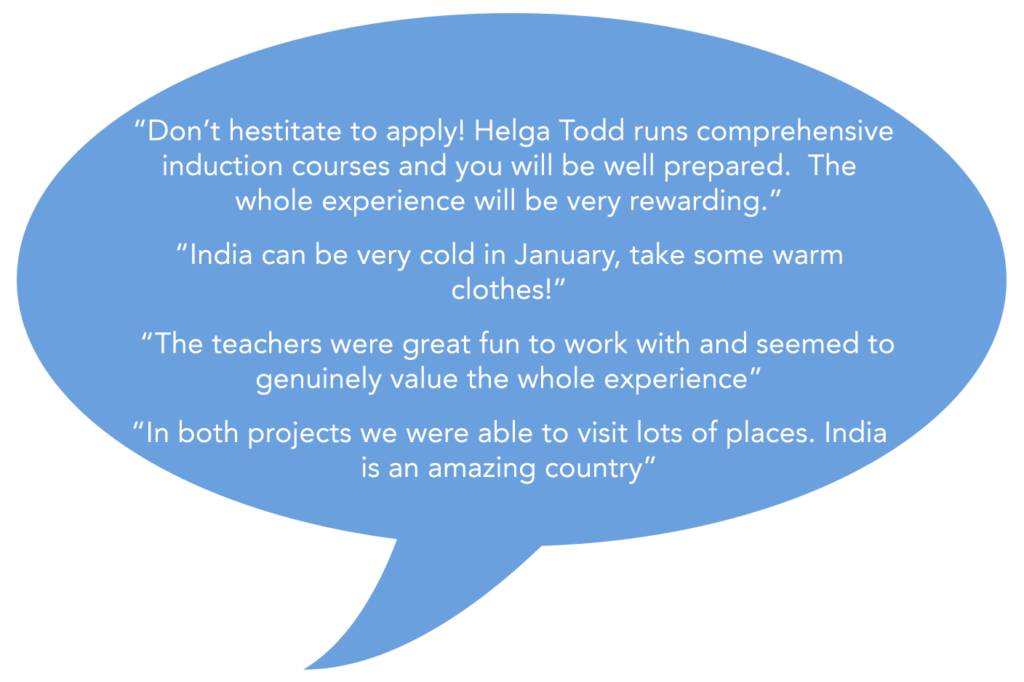 Some of our volunteers
SIMON  is a retired maths teacher and deputy head from Ely Cambridgeshire, and also had three years teaching abroad in Peru. He joined our CPD1 project in New Delhi.
PETER, retired. worked in a sixth form college in Leicester in charge of CPD,  so was "pretty reasonable on teaching and learning", the focus of the Helga Todd CPD1 course in New Delhi. He did two years in the Ministry of Education in Ethiopia with VSO.  He also worked on the Helga Todd Early Years Mohali course.